Why You Should Use It
Great for all skin types 

Improves the texture of your skin making a smoother shave

No artificial fragrances here, we use Coconut Oil for our natural aroma

pH balanced formula which suits the chemistry of your skin  
We've all heard about those weird and wonderful detox remedies. But what about a detox for your skin?
Whether it's too many Friday night beers, greasy food, or not enough sleep, there are many reasons that your skin may be lacking a bit of 'oomph'. If your face is crying out for a deep clean, the type of clean that's sure to make you feel like a new man, it's time you tried VITAMAN's Face Mud Masque.
VITAMAN's Face Mud Masque provides your skin with a detoxifying, hydrating, deep cleanse that eliminates toxins and promotes hydration. The result is softer, smoother, healthier-looking skin.
Suitable for all skin types, VITAMAN's Face Mud Masque is also the perfect, high-performing tonic for problem skin such as acne. Simply apply to the face or body, leave for 15 to 20 minutes, and then rinse off. You're left feeling calm, fresh, and ready to take on the world.
VITAMAN's Face Mud Masque is made with 100% natural Australian ingredients like organic White Tea Leaf Extract, Kaolin, Aloe Vera Leaf Juice, Coconut Oil, and Allantoin. The combination of active minerals will stimulate your skin, reduce oily breakouts, and improve blemishes. Perfect for chest or backne!
Featuring a delightful aroma of natural clay and coconut, VITAMAN's Face Mud Masque will provide your skin with a spa-quality deep clean, without the expensive price tag.
100ml (3.4 oz)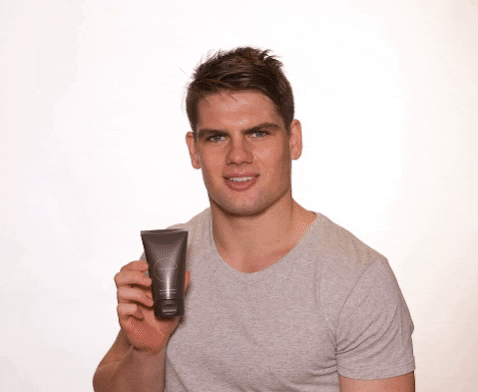 Usage
With clean fingers, spread a  layer to your face, body or anywhere blemishes or skin congestion appears

Leave to dry for approx 15-20mins.

To remove, wet your fingers and apply the water to the masque and gently massage back to a creamy texture, which makes it easier to wipe or rinse off 

Follow with VITAMAN's Face Moisturiser
Ingredients
INCI LIST: camellia sinensis (white tea) leaf extract*+, kaolin (Australian natural clay), aloe barbadensis (aloe vera) leaf juice*+, glycerin (coconut)+, sodium magnesium silicate, cocos nucifera (coconut) oil*+, phenoxyethanol, allantoin (comfrey)+, xanthan gum, dehydroacetic acid
Certified Organic*
Plant derived+
Sustainably Sourced
Artificial Fragrance Free
Vegan Australia Certified
pH balanced
Non GMO
62% Certified Organic Ingredients99% Naturally-Derived Ingredients
What we've left out:
No synthetic fragrances
No animal derivatives
No artificial colours
No harsh detergents
No propylene glycols
No MEA/DEA/TEA
No petrolatum
N mineral Oils
No phthalates
No Triclosan
No sulphates
No parabens
No silicones
No EDTA